About Bridger Chiropractic Clinic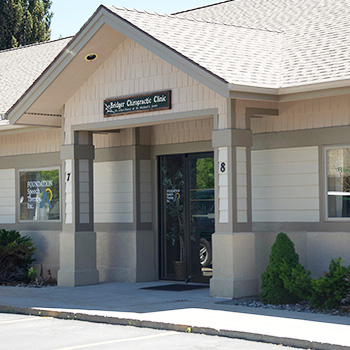 What would you like to do if you felt your best? Hit the slopes at Bridger Bowl? Hike the M Trail with your kids? Or maybe you just want to have more energy to get through your workday. Whatever your goals, our natural chiropractic care can help you and your family experience optimal health and wellness!
Meet Our New Owner
In 2021, Bozeman Chiropractor Dr. Kenslie McOmber became the owner of our well-established practice. Delighted to serve patients in our vibrant city, she provides the same high-quality services that were offered by Dr. Jones and Dr. Purser.
Caring for All Ages and Stages
From getting a child off to the healthiest start in life to helping an older adult enjoy their favorite activities, we are here to help you. Regardless of your age or stage, our customized chiropractic care can help you live the vibrant, healthy life you deserve!
A Suite of Natural Solutions to Help You Thrive
The many services you can benefit from at our practice include
Customized chiropractic care to align your body for optimal function and healing
Nutrition counseling
Clinical weight loss with Ideal Protein®
EBR footbath detoxification for allergies, headaches, arthritis and more
Traditional chiropractic is a powerful tool. When combined with innovative new therapies and techniques, you have the potential for faster relief and more complete healing.
A PART OF THE Bozeman COMMUNITY
Everyone is welcome at our friendly chiropractic care center. On any given day, we might treat a month-old infant, a pregnant woman, and an active senior who's been a patient here for years. We're proud to help people stay active well into their golden years, or help them get out of bed each day without pain.
You too can turn your health around with our well-rounded approach to health care. Dr. Kenslie wants to help empower you to take control of your health and life. Contact us today to schedule an appointment!
MEET OUR DOCTORS »
---
About Bridger Chiropractic Clinic | (406) 587-9122