Our Services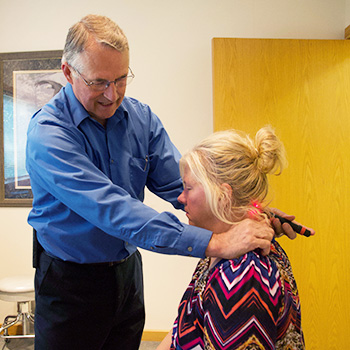 The team at Bridger Chiropractic Clinic is committed to providing you with the best options for your healing. We take a personalized approach to health care, meaning that our chiropractors will combine our many services in the way that can give you the greatest benefit.
Our broad range of solutions include the following:
Chiropractic Care – We feature an array of manual and instrument-assisted techniques to help alleviate your pain or correct your condition.
EBR Footbath Detoxification – This gentle detoxifying system was developed to pull unwanted toxins out of the body, in a similar manner as a water softener.
Ideal Protein® Weight Loss – This medically developed, ketogenic weight loss system can help you shed pounds safely so you can look your best and feel fantastic.
Nutrition Response Testing – This effective and noninvasive method analyzes the body to pinpoint the underlying causes of less-than-optimal health.
Erchonia Cold Laser
Erchonia Cold Laser is an amazing cutting edge tool that is gaining recognition for it's ability to enhance healing. read more»
These methods, in combination with more traditional chiropractic methods help patients feel better faster and maintain that relief longer.
Physiotherapy – This modality aims to help alleviate pain, to restore normal movement patterns, and to return the body to a state of equilibrium without chemical intervention.
Are you ready to get started? Contact us today to arrange your first appointment!
CONTACT US »

---
Our Services Bozeman | (406) 587-9122