Ideal Protein Weight Loss Bozeman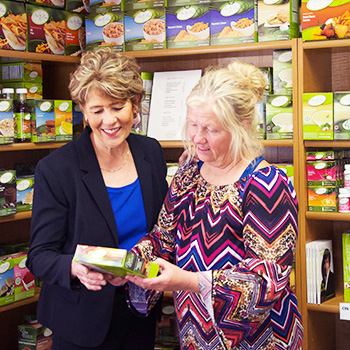 Do you wish that you saw a smaller number when you step onto the scale? Maybe you've tried to lose weight, but it didn't work or it all came back. Or you've completed a program but can't shed the last few pounds. If you'd like to lose any amount of weight, the Ideal Protein® weight loss program at Bridger Chiropractic Clinic is the solution you've been hoping for.
A Lifestyle Transformation
This four-phase program involves the use of the Ideal Protein products to jump-start your weight loss and keep you on track. Your coaching sessions are free and can continue for as long as you want-not just the duration of the program. Your meetings will be more frequent at first, ensuring that you get the support you need. As you go through each phase, you lessen the number of products you use, transitioning you away from the Ideal Protein line and into everyday healthy eating.
The coaching sessions make all the difference, and weight loss is only the first of the four phases.
Contact us today to learn more about this highly successful weight loss program that's used around the world!
CONTACT US »

---
Weight Loss Bozeman, Belgrade MT | (406) 587-9122