Meet the Bridger Chiropractic Clinic Team
Our staff is an integral part of your care experience here at our Bozeman chiropractic office. Whether it's your first visit or you're a long time patient, our staff will greet you and answer any questions you might have. We love our patients!
---
Stephanie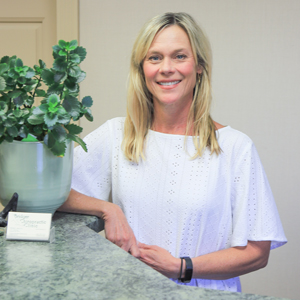 Stephanie is our Office Assistant/Receptionist. She holds degrees in Business Management and Sociology and has completed graduate studies in addiction counseling at Montana State University. In addition, she is currently completing her 200-hour Kaivalya yoga teacher training certification.
Stephanie is a certified Yoga Nidra guide. Yoga Nidra is a yoga meditation technique that can be used to help people in many ways, including recuperation from exhaustion, illness, and physical pain. It can be applied as both a primary therapeutic tool and as an adjunctive treatment for many acute and chronic physical and psychological disease conditions.
Her greatest joy is helping others reconnect with themselves and experience the deep healing and serenity that comes from a consistent Yoga Nidra practice.
Call (406) 587-9122 or come in today to meet our staff and start your journey toward better health.
---
Bridger Chiropractic Clinic Team | (406) 587-9122