Quantum Neurology in Bozeman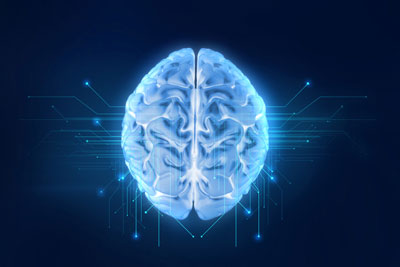 Quantum Neurology® Nervous System Rehabilitation is a unique and cutting edge healing system that uses the Nervous System to guide the patient's care. Our Bozeman chiropractors are pioneers in the Science of Neurological Rehabilitation.
This technique has been developed by Dr. George Gonzalez who has taught and trained both Dr. Jones and Dr. Purser, who were the first health care practitioners in the state of Montana to earn certificates in Quantum Neurology.
The Quantum Neurology Technique
Explained by Dr. Gonzalez
"With Quantum Neurology Rehabilitation we will systematically evaluate the nervous system and correct any weaknesses in a step-by-step fashion. …The systematic evaluations and corrections have been carefully sequenced to maximize your ability to quickly find the NeuroExpression Pattern of an injury, illness or condition, and to effectively correct the cause of the weaknesses. This would not be found by any other means. Quantum Neurology Rehabilitation also increases the probability of success because the collected weaknesses in the entire nervous system, the NeuroExpression, are sequentially strengthened and corrected."
Our Comprehensive Approach
The doctors have found that in combination with more traditional methods of chiropractic adjustments, many of their patients have been able to recover from long term illnesses and structural problems. Along with the Nutrition Response Testing offered by Dr. Purser, this technique has provided them with the "missing link" that they have been searching for in their quest to bring the best possible care to their patients.
We invite you to explore the advances that Dr. Gonzalez is bringing to the healing arts by checking this site.
Want to learn more? Check out these most frequently asked questions about Quantum Neurology.
Our comprehensive approach is designed to help you thrive! Give us a call to make your appointment.
CONTACT US »
---
Quantum Neurology Bozeman | (406) 587-9122